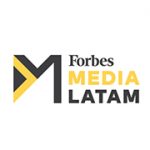 Forbes, the Brand of success
Forbes is the Brand of success. Forbes is a media multiplatform that informs and enhances the innovation, leadership, politics, business and style. Forbes reaches the most powerful target of Mexico and Latam through the magazine, special issues, Forbes Life, events and website.
Digital platform leader among the business segment in México, based on Comscore. Highest level of engagement with the users: more than 5 million UU and 3 million followers in social networks.
Forbes handles a great experience in the development of Special Events: Life Experiences through the most important players of the economy that gets into life the print pages and the digital conversations of the Forbes world.
More information about Forbes LATAM in: www.forbesmedia.lat