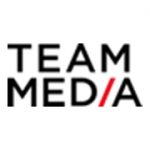 IMAGINE
Les Echos and Le Parisien, two key titles whose audience is the driving force for change in the French society.
They have 24,9 million readers. reaching 47% of the french population older than 15.  The sinergy of the perfect tándem to reach succesfully any kind of target groups.
Les Echos: There is just one daily newspaper specialized in Business News in France.
The brand Les Echos is Nº1 in affinity among Decision Makers. (ACPM One Premium 2017).
Les Echos reaches 10 million readers per month among all devices through the daily newspaper and the supplements: Weekend (weekly) and Sérié Limitée (monthly upscale). Les Echos helps all managements to be inspired with an exclusive and reliable readership, creating a unique link with the financial market in France. Les Echos Executives, y Les Echos Start become a reference in multidevices in the French market.
Investir is the most powerful french financial weekly. Accompanies the entire investment cycle with the right tempo. 60 Millions of integrated data on the website every day. Offers the widest financial community on social networks
Le Parisien & Aujourd'hui are the brands under a commun umbrela to serve the most objective updated information in France.
Le Parisien has the most loyable readers thanks to its unique style of journalism, specific mood and the way of treatment the actuality.
Le Parisien inspires France: it is the brand more times mentioned by other media every morning between 5 to 9 am.
43% of the french population chose Le Parisien-Aujourd'hui to be updated.
First Brand in Google,  AMP (Accelerated Mobile Pages), and Facebook instant article.
More information about Team Media France in: www.teamedia.fr