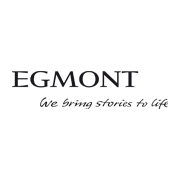 We bring stories to life!
Egmont Publishing is one of the leading publishers of magazines and weeklies in Denmark.
They bring inspiration, information and entertainment to more than two million readers every year covering the main sectors: female, male, family, living, gastro and celebrities.
Alt fur Damerne, Eurowoman, Euroman, Rum, Gastro,… are their main successful brands.
More information about Egmont Denmark in: www.internationalmediasales.net